Back to the Island...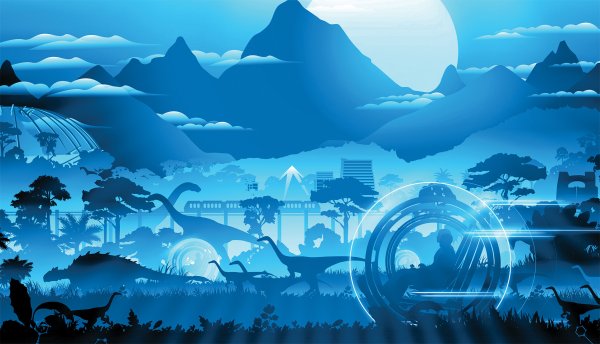 "We have to go back"...
No - not the island from Lost. I'm talking about Isla Nublar, from Jurassic Park.
It's been over 20 years since the original Jurassic Park movie came out. We got two sequels set on Isla Sorna (Site B) but we haven't been back to the original island.
This week Jurassic World opened in cinemas - so I made the trek.
Ok - so I didn't go to a tropical island. Instead I went to Melbourne.
Why? Well, Melbourne has an Imax - and I figured Jurassic World is a big enough movie to be worth the trip.
So with Tom, Tim, and Jim accompanying me (mainly because it was a cheap trip to Melbourne for them), we headed over the strait. Hit some of the Lego sales, and caught up with Mike in time for the movie itself.
So the verdict?
Well - I had a blast.
I'm a huge Jurassic Park fan - so more adventures in that universe are always welcome. And because we were back on the first island - they could tie some stuff directly back to the first movie. Props and sets from the first movie cropped up - and made sense within the story. Even Mr DNA got his brief cameo.
Some of the characters were very stereotyped, and some of the plot was overly predictable. But I really enjoyed my time back on the island.
It certainly doesn't reach the heights of the first movie - but it might be the best of the sequels - I'll have to watch it a few times to decide.
It's apparently making a killing at the box office too - which may mean we get more JP movies.
Life will find a way....