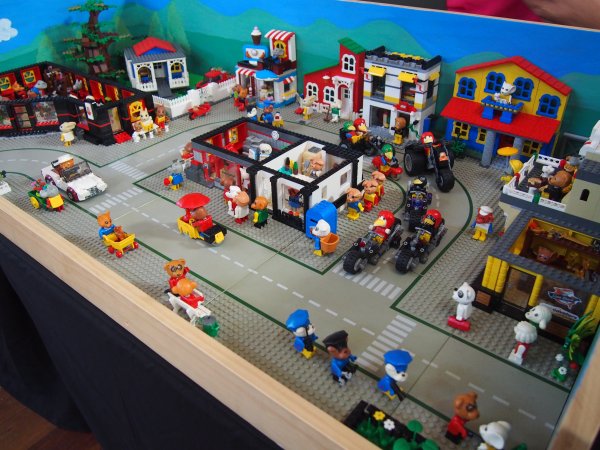 So – my exhibit at Brickvention 2019 wasn't quite at the level of my Stormtroopers from last year (which I just realised I didn't even blog about!), but there's a reason (or at least and excuse).
Turns out that the application to exhibit were due months earlier this year, and somehow I'd missed the notifications. In fact, it was only because a friend happened to mention that the already extended deadline had just expired that I knew anything about it.
My application went in the day after it closed – and thanks to the unexpected rush, I didn't have any of my ideas ready to go.
When you exhibit at Brickvention you need to apply with details of your exhibit so they know how much space you'll need, and if it will fit the show etc (and to make sure there aren't too many duplicates etc).
So the only thing I had done any work on at that point was a Fabuland display. So that's what I applied to exhibit – and it was accepted.
Now, Fabuland was a theme from the 80s that lasted about 10 years, and had animal characters instead of mnifigs, and was aimed at younger kids. The pieces were generally larger, so the builds were easy. It's the same approach that Lego uses today in the Juniors/4+ range.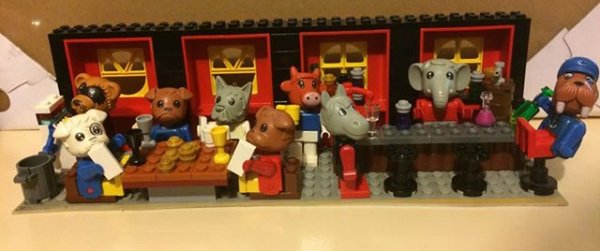 Anyway, a while back one of our local exhibitors decided to show some Fabuland at a show in Hobart. So I knocked up the above pub diorama to go with it. I enjoyed the mix of the extremely kid friendly figures with the more adult setting of a pub.
Edward the Elephant was the star of a TV series that accompanied the original Fabuland theme, so I made him a bar tender at Eddie's Bar, which was a Hustle reference (which I think no one ever got).
I also had a group of dogs playing cards in homage to a famous paining (of dogs playing cards).
And the racoon happens to only have one arm – so he was playing the pokies.
That was the original build, it was just a small diorama but I enjoyed it, so had been toying with the idea of a bigger display.
The original idea was that this Fabuland city would be after the economy had collapsed. So I was going to have a Centrelink office with a queue going in, and a smaller queue going out into the pokies at the local pub.
The bank was going to be boarded up and closed, while next door a loan shark would be operating.
There was going to be more crime, depression, and I was going for the feeling of a town where the money has dried up.
That was the initial plan anyway – but once I started building, the character of the Fabuland minifigs ended up swaying me away from that. There are still quite a few elements, but it's might lighter than I'd originally intended.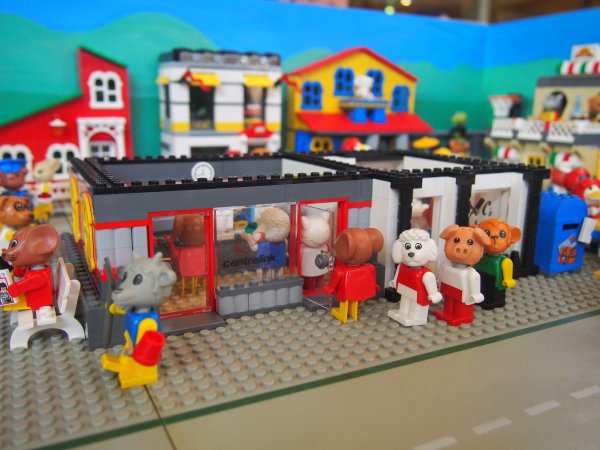 There's still a queue waiting at the Centrelink office (the sticker on the window is hard to read).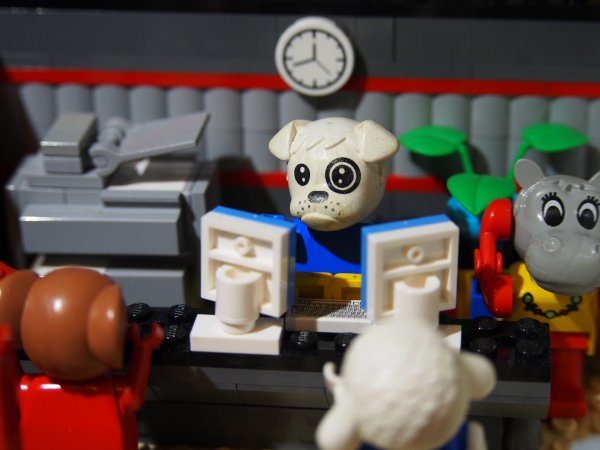 But the poor overworked bulldog inside is doing his best to help his clients.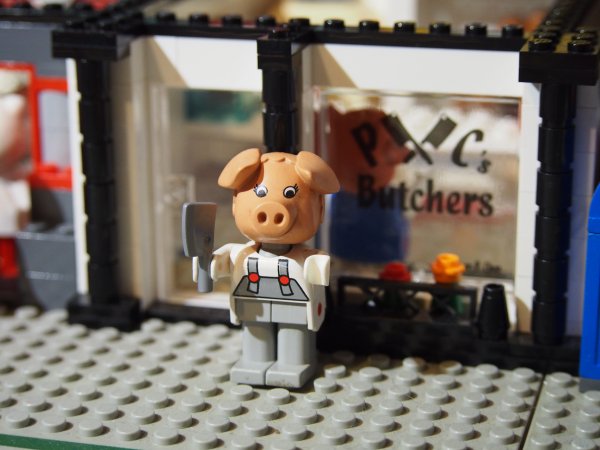 Next door to Centrelink is Pork Chop's butchery.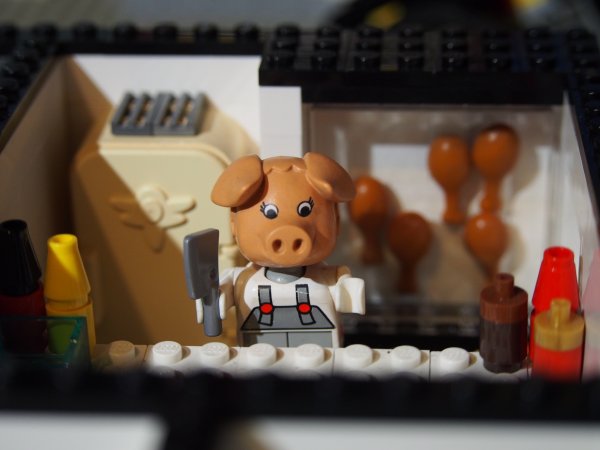 This was just my sense of humour with a pig running a butchery.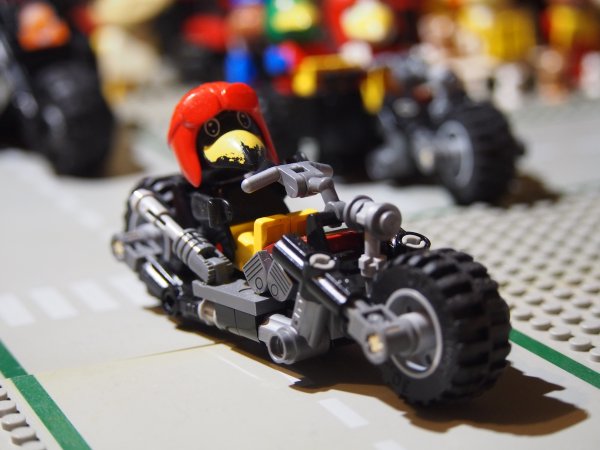 I'd always intended for there to be a bikie gang in town – and it ended up being populated by Fabuland birds. I thought of them as Hell's Avians.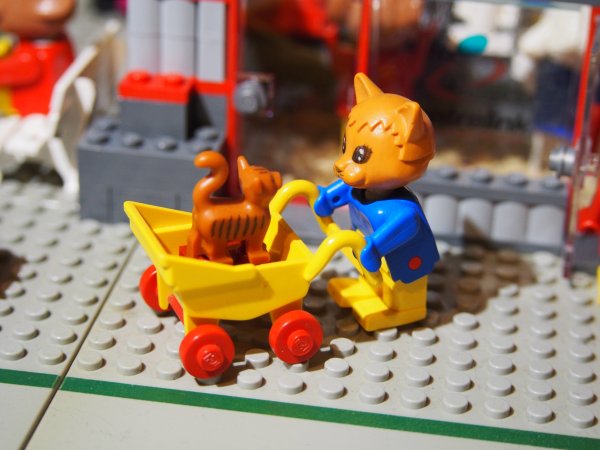 I also enjoyed mixing Fabuland figures with more recent animals.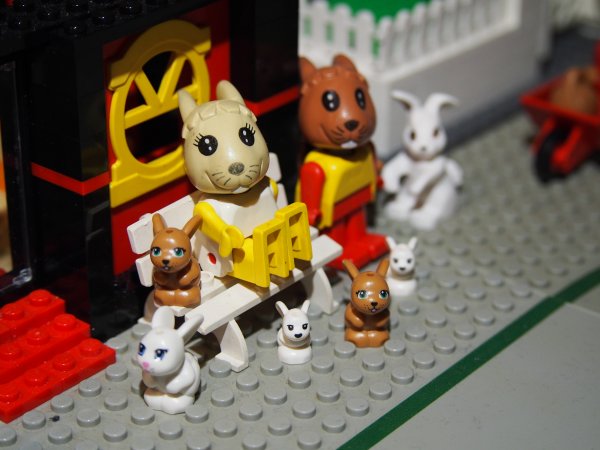 A rabbit family. The joke here is pretty obvious.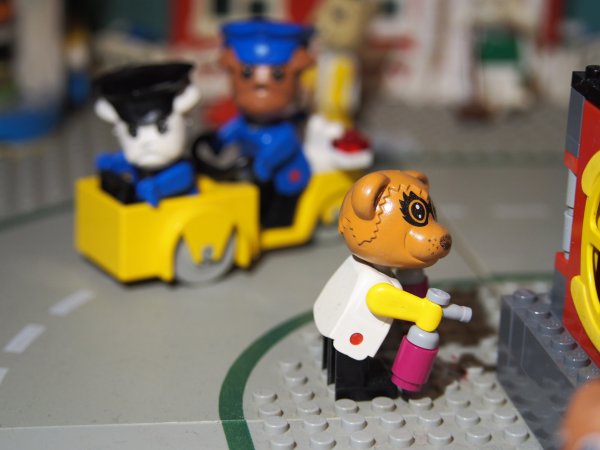 Another hang-over from the earlier idea, this racoon is carryingn spray paints to tag buildings, while the police are driving around in a comical scooter with one riding in the tray.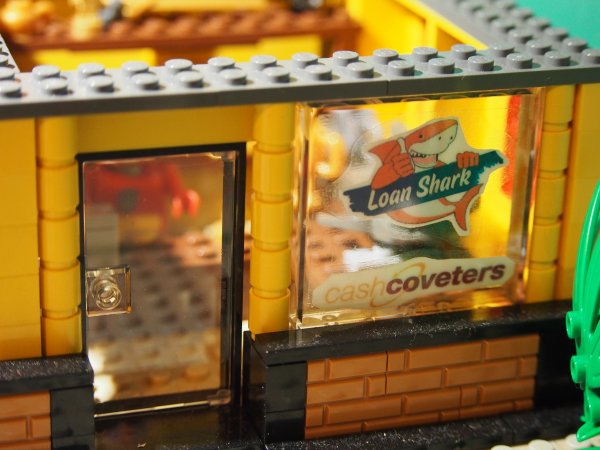 The loan shark still made it into this version – although the closed bank did not. In addition to his collection of wares to peddle, Max the rat also has a full sized mounted shark in his store.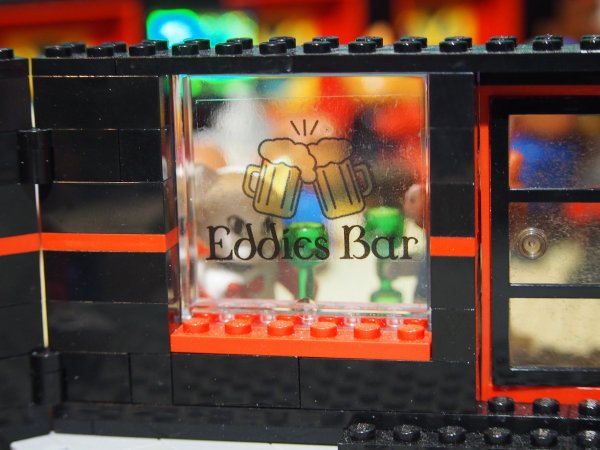 Eddie's Bar also returned – this time as a much expanded part of the display.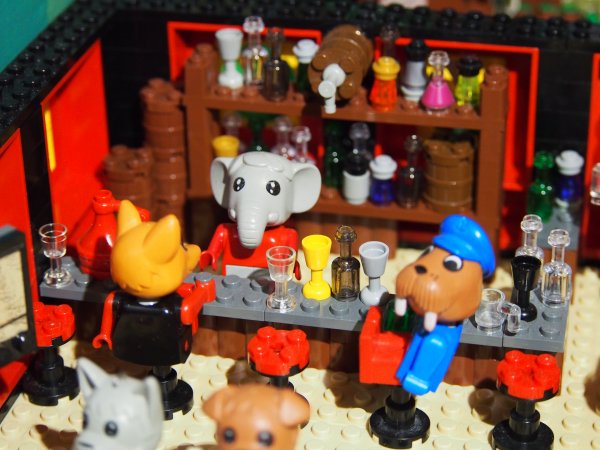 The bar is much more detailed, but basically the same as my original version.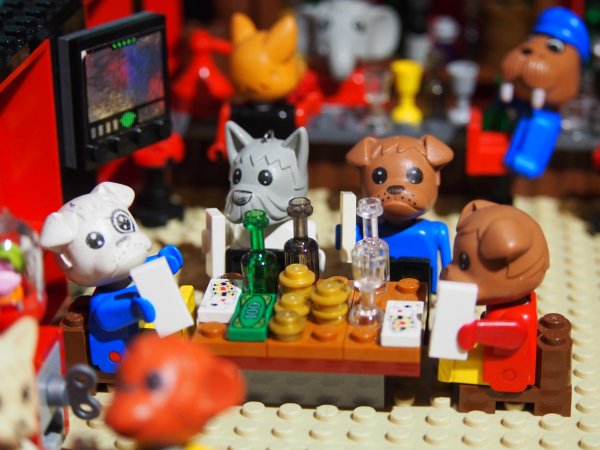 And the dogs playing cards was basically lifted from one to the other.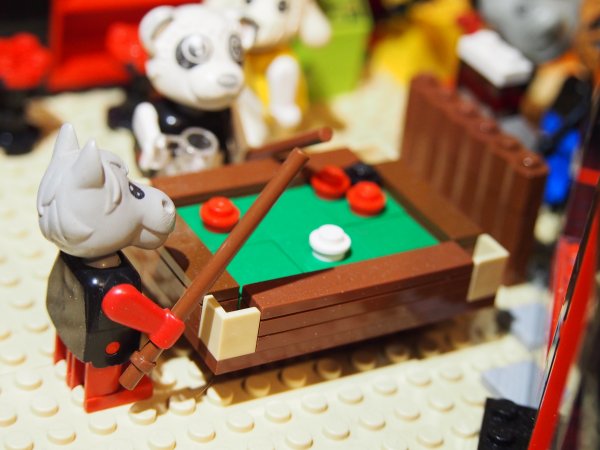 There were a number of booths with people enjoying a drink, and I was quite happy with the way this small pool table came out.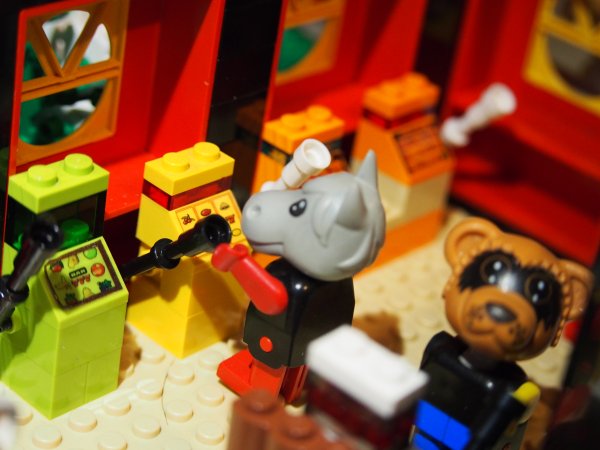 And of course, the pub still has the pokies.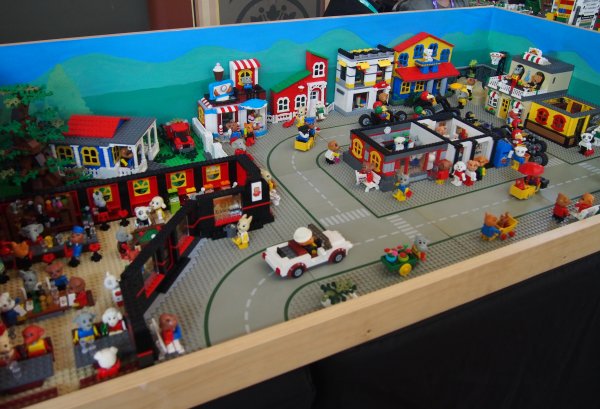 I had built the timber frame to transport it all and was expecting to just varnish it – but my awesome sister volunteered to paint it, which really transformed the model. Thanks heaps Em!
Compared to some of my other displays (particularly last year) this was a very basic and rather boring display – but it still got a decent amount of love from the visitors. Kids enjoyed the animals and the stories in the display (glad I toned it down) while some of the adults remembered them from their childhood.
It also turns out that 2019 is the 40th anniversary of the release of Fabuland – so it was rather appropriate.
Hopefully next year I'll be a bit better prepared.