www.
Headless Moron
.com
A Seriously Froody Website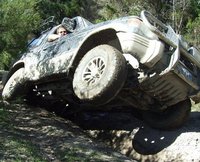 Dr Who Lego
jawapro
Fri 06/02/2015 07:43 PM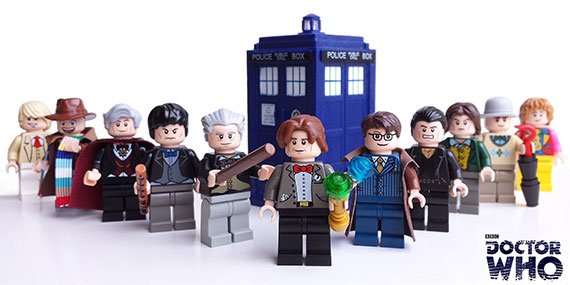 For those who missed the news (it's been pretty widely published) - Lego have announced they will create at least one official Dr Who set.

This was thanks to Lego Ideas - a website where you can submit ideas for Lego sets and vote on ones you like. If the idea reaches 10,000 votes, Lego will consider it.

This has resulted in Minecraft, Back to the Future, and Ghostbusters being made as Lego sets. There's currently a Big Bang Theory set in the works too.

Up until just recently, another construction toy has held the license for Dr Who. Their haven't been too bad - but it certainly isn't Lego. As soon as it was announced that the license was available, two Dr Who projects were voted into contention.

And as of this week, we can officially expect to see a Lego set. No idea what it'll be yet (the images are fan made) - we'll have to wait and see.

Still - it'll certainly be joining my collection!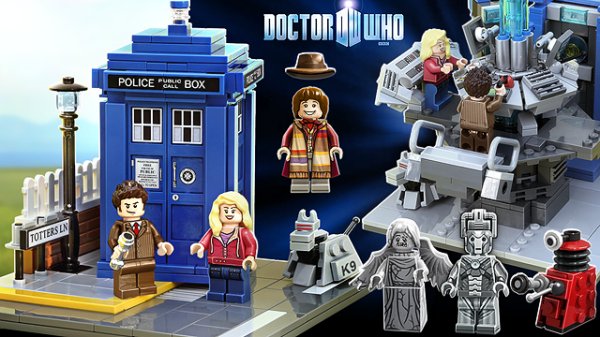 Comments: 1
View Comments

My New Forester
jawapro
Sat 10/01/2015 06:21 PM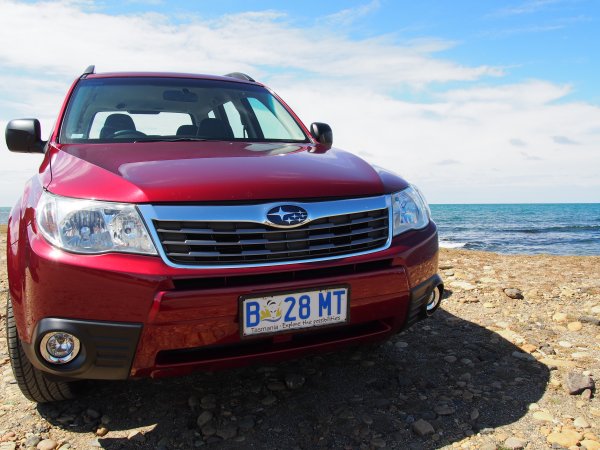 So I've finally done it!

I've decided it's time to replace the trusty old Impreza with a newer Subaru.

Say hello to my new (well, second-hand) Subaru Forester.

Only time will tell if it proves as awesomely reliable as the Impreza. Or for that matter, if the paint will fall off as it gets older.

For the moment it's pretty awesome though.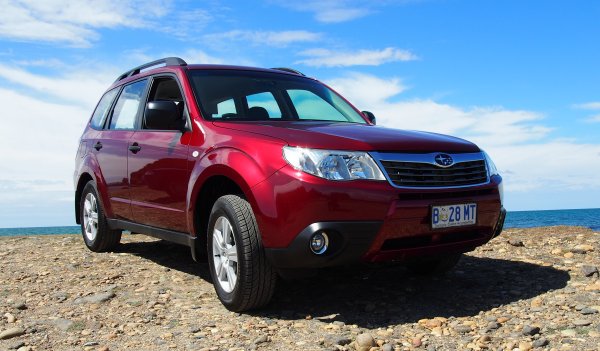 Comments: 1
View Comments

OMD - Rob's got a new camera!
jawapro
Thu 08/01/2015 09:32 AM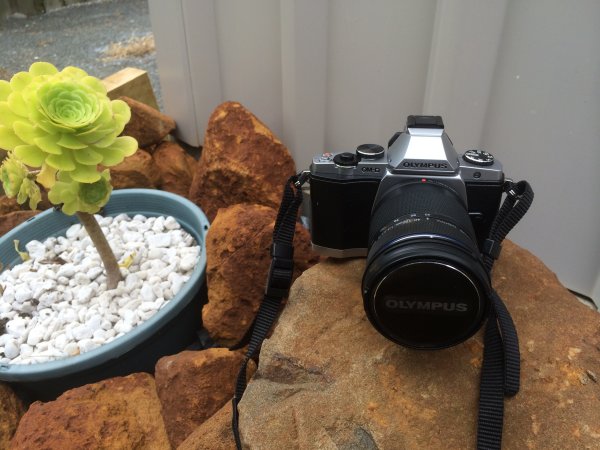 In January of last year (at Brickvention) my trusty Fuji camera took it's last photo. It had been with me for years, so old as it was, it was sad to see it die.

My plan had been to replace it, I was just looking around for a good deal - which I finally found late last year.

Say hello to my new Olympus OMD EM-5.

It's not quite a DSLR officially as it's mirror-less (electronic viewfinder), but that doesn't make it a low end camera. It's a Micro-Four-Thirds camera, which packs in most of the features of a DSLR into a much smaller format.

I haven't done much with it yet - and the capabilities of the camera will far exceed my skill in using it - but I'm thrilled to finally have a camera with changeable lenses. I should be able to get better effects with my Lego photography now.

Oh, and of course - the camera is awesomely retro-looking. It looks like you could throw a roll of film in it.

In fact, my mate from work brought in his OM-1, which is an older Olympus film camera - it's easy to see the resemblance!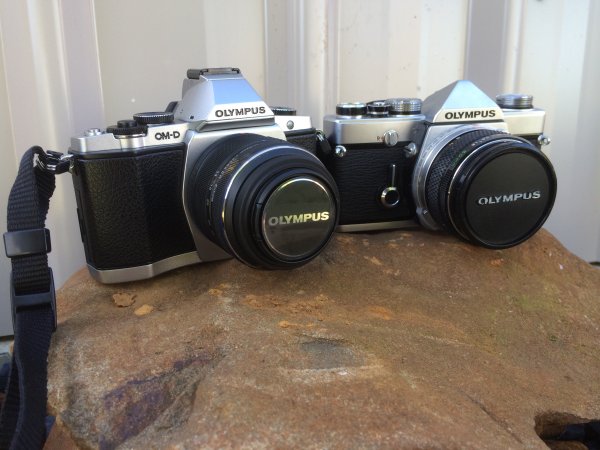 The EM-5 (mine) came in black, or silver and black. It doesn't look bad in black, but the silver is just plain awesome and gives it the fantastic retro look. That held me up for a bit as the silver ones are scarce now, but it was worth persevering.

In fact my workmate was so impressed by my EM-5, he went and bought himself an EM-1 (the top of the line OMD - twice the price of mine).

And just cause we could, here's a family photo. From left to right it's Steve's OMD EM-1, my OMD EM-5, Steve's E-1 (Olympus's first DSLR), and the film OM-1.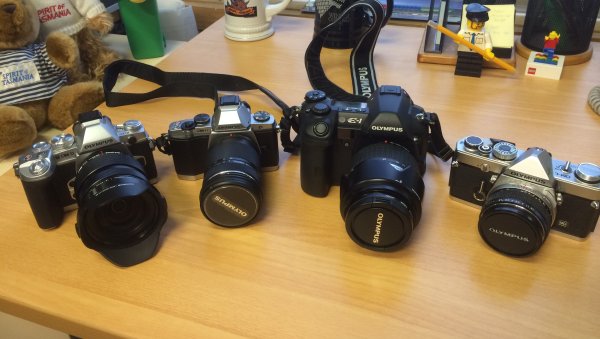 Unfortunately, as the camera was the star of these photos, it didn't actually take any of them. But you'll see plenty of photos it does take soon.


Comments: 0

Merry Christmas!
jawapro
Sun 28/12/2014 08:45 PM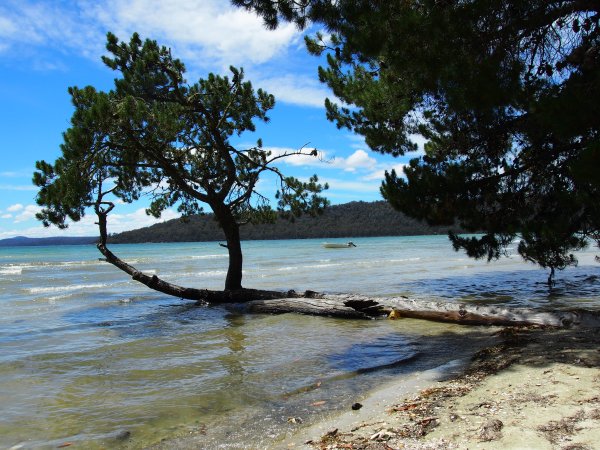 Spent an awesome Christmas down on my favourite beach.

It was a fantastic time camping with family – it's a real shame to be home and heading to work tomorrow.

Hope you all had a good one!

- Rob


Comments: 0

Death of the Zombie mower
jawapro
Sat 13/12/2014 12:48 PM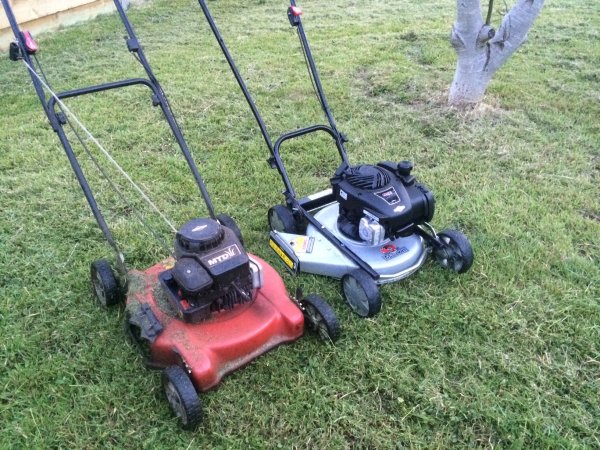 It is with great sadness that I report the apparent death of the legendary Zombie Mower.

Years ago when I first got a house, I realised I needed a mower. So off to Bunnings I went, and got the cheapest mower I could find at the time.

The mower had a catcher, and mulcher, and a side-throw option. The catcher lasted about two laps around the lawn (I had to empty it twice by then) before I gave up. The mulcher option lasted slightly longer until it bogged down and stalled - so I used the side-throw, and that's all I've used since.

The mower acquired the name Zombie Mower after it exploded in smoke for the second time. It should have been dead - but it kept going. In fact, it should have been dead many times over - but it kept trucking on.

All the plastic safety equipment had fallen off years ago, the throttle was stuck on at 120% (which meant it drank lots of fuel), but the thing that finally killed it was when the petrol tank fell off.

I did reattach the tank, but something has gone wrong with the pump mechanism - you can prime it by hand and it'll start for a moment, but it can't feed itself anymore.

So I headed to the hardware again to get a replacement.

But alas, none of the mowers had a side-throw option. Lots of catchers, a few mulchers, but nothing with a side-throw.

Mulchers and catchers are fine if you're the sort of nut who mows every second day, but if you let the grass get a bit longer/thicker, they are useless.

So I ended up hunting around the mower shops instead of the hardware ones. Turns out that the official name for a side-throw mower is a "utility mower" and is basically the domain of commercial mowers. Side-throws are available, but they are expensive.

While considering one of the commercial mowers (I was getting a little desperate as my jungle needed mowing rather seriously by this point) the salesman showed me a brochure for it. As well as the model I was looking at, they had smaller utilities. I asked if they could get one of them in, and turns out they had one in the back.

So I now own a small semi-commercial utility mower. It actually looks smaller than the zombie mower - but doesn't take too long to mow the lawn. Wether it will live to aquire the legendary status of the zombie mower I don't yet know.

At least my lawn can be mown again now.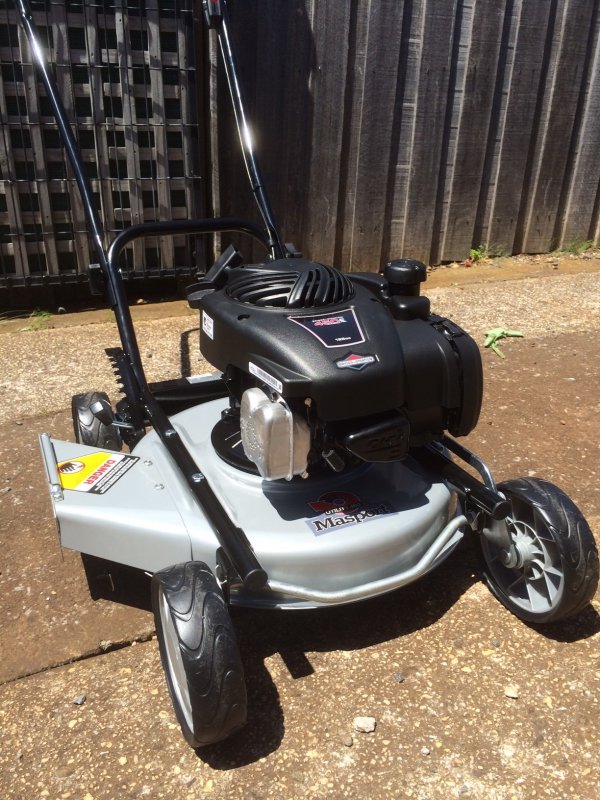 Comments: 0