www.
Headless Moron
.com
A Seriously Froody Website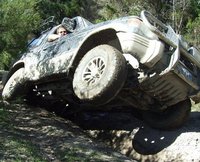 Project Dacey - Saucer Separation
jawapro
Wed 27/05/2020 11:46 AM
As Australia comes out of lockdown and we are able to gather in small groups again - my family gathered at my place and we lifted the body from Dacey and stuck it on an old trailer that I can use as a dolly.
The term "Saucer Separation" is a Star Trek reference.
Comments: 0

Project Dacey - prep for body removal
jawapro
Tue 26/05/2020 06:28 PM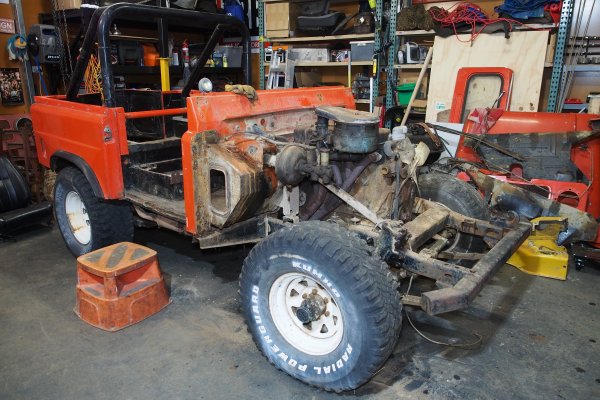 A couple more pointless videos of me pulling my G60 apart.
With the worldwide craziness at the moment, I am only working half time, which has given me a chance to make some progress on the Patrol. In these videos I get her ready to remove the body.
Part 5 - Windscreen and Door Removal
Part 6 - Prep for Body Removal
Comments: 0

Project Dacey 4 - Front and Electrical
jawapro
Sun 03/05/2020 11:39 PM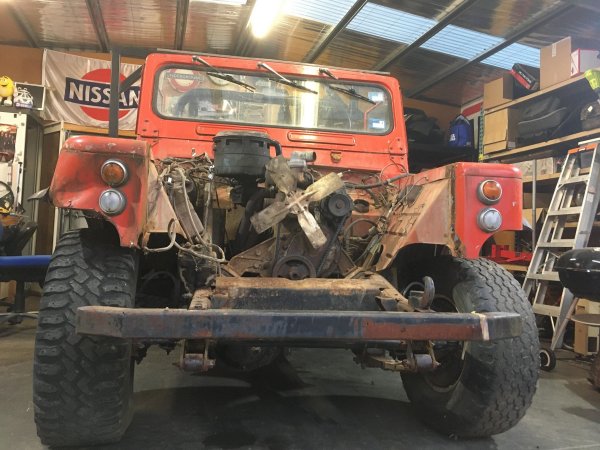 So with the craziness in the world at the moment due to the Corona Virus, I have been partially stood down. This means I'm working 5 days a fortnight until business can pick up again at work.
The good news is that I get more time to spend working in the shed, so I am making some progress on Project Dacey again.
In this not-so-thrilling instalment, I have a rant, and then remove the radiator and front panel, and the wiring loom.
Comments: 0

Project Dacey 3 - Starting up
jawapro
Wed 18/03/2020 11:56 PM
https://www.youtube.com/watch?v=vG9C_96n9Kw
Trying to start Dacey the G60 before I strip her down.
Not sure I'm going to be using this engine even, but I wanted to make sure it'd still run before I started pulling it apart further.
And obviously I dont mind making myself look like an idiot.
Comments: 0

Project Dacey videos
jawapro
Fri 13/03/2020 09:57 PM
After much delay (about 8 years) I have finally started playing with Dacey the 1977 G60 Patrol in an attempt to restore her.
This first video is a pre-restoration condition report. At least that was the intention, it is more of just a rambling waffle.
In part 2, I actually start doing stuff and remove the bonnet and soft-top.
Stay tuned if you want to see a non-practical computer geek try and restore an old Patrol.
Comments: 0