www.
Headless Moron
.com
A Seriously Froody Website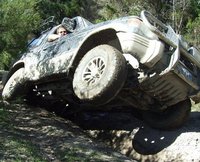 Exams Over
jawapro
Tue 20/06/2006 08:18 PM

Finally - my Exams are over.

I only had 2 this semestar, but thats still 2 too many.

Now I can relax. I have 4 computers to reformat - then I can play some serious games.

FINALLY!!!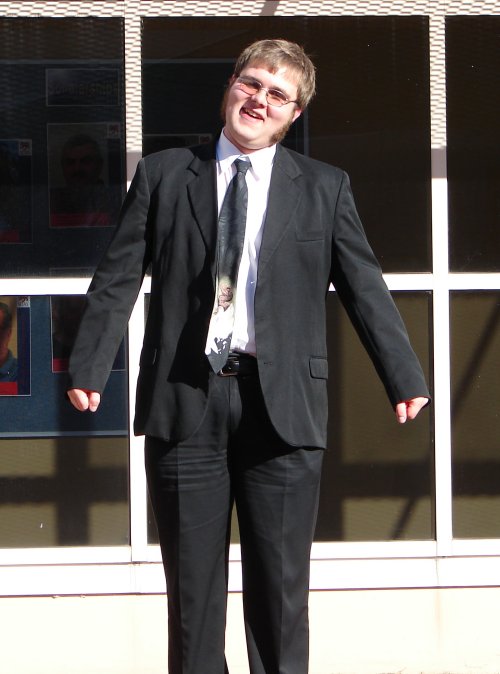 This is me looking happy

Comments: 0

Supreme Commander
jawapro
Fri 16/06/2006 08:18 PM

Ok ok, I know I am supposed to be studying for my last exam, but my brain was going to mush, so I took a break.

And I found this trailer. And it´s awesome. It´s from the upcomming game Supreme Commander that´s being made by the same guy who made Total Annihilation - and it shows. This game looks fantastic.

And just cause he cant call it TA2 becuase of legal reasons - this sure looks like the sequal to TA, perhaps not in story (but there never was much in TA) but in the sort of game. I cant wait to give it a test drive.

You can get the awesome trailer here or at least you could when I got it. Its free and easy to download, but be warned - it´s 30Mb. But worth it - especially if you are a fan of TA.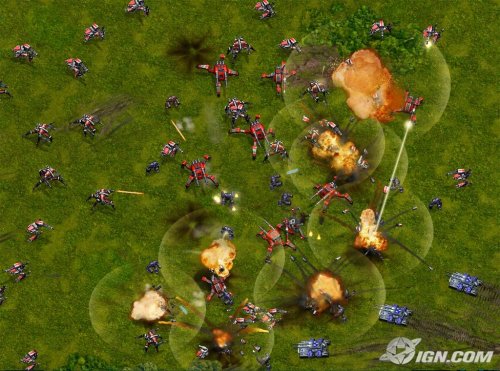 Comments: 0

Project Team Presentation
jawapro
Thu 01/06/2006 08:18 PM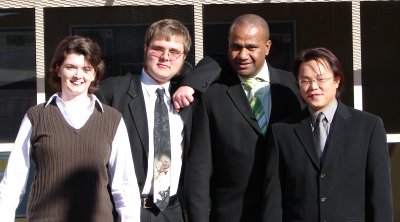 My Uni project team has done our final task for the semester now. We had to do a presentation demonstrating our progress and the system we have developed.

Now its time to study for exams - sigh...

At least uni is almost over, I just have to finish my Creative Writing protfolio for my elective and stuff, but I cant wait till its over.

I could sleep for a week.


Comments: 0

Star Wars Trivia Night Canceled
jawapro
Thu 04/05/2006 08:18 PM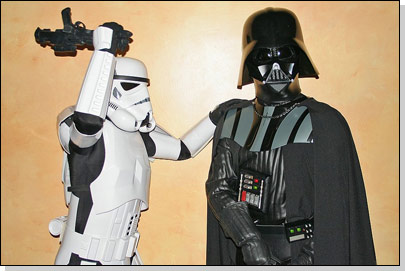 They canceled the trivia night because not enough people wanted to come - after I had finally managed to get a team together....

Next time hopefully we´ll give it more publicity and get more interest.

Comments: 0

Star Wars Trivia Night
jawapro
Mon 01/05/2006 08:18 PM

So - who wants to come to a Star Wars Trivia Night with me???



I had a couple of guys lined up that I thought would be great at it and really enjoy it - but they seem to be deserting me in droves. Why???

So if you have a PHD in Star Wars and are free on Thursday night, let me know.

Comments: 0